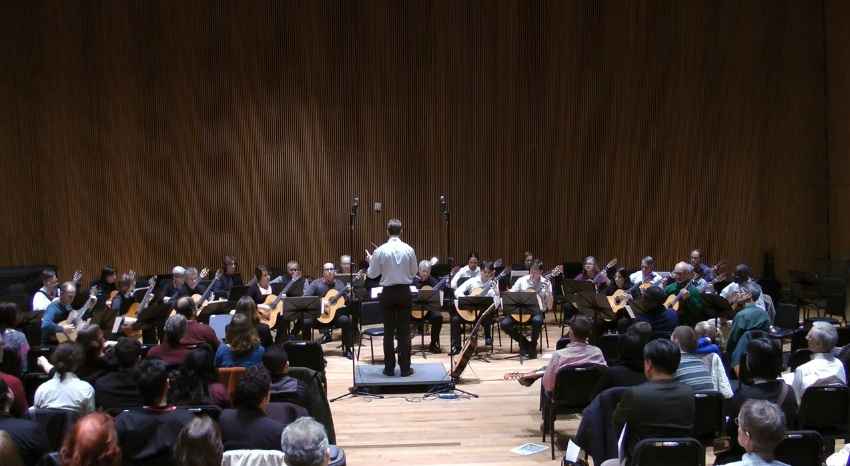 Sage Music owner, Jason Sagebiel, conducts the NYC Guitar Orchestra in their annual Fall Concert.
Friday, December 13, 2013, at 7:30 PM
Advent Lutheran Church/Broadway Church
2504 Broadway at 93rd St.
New York City (see map)
See the full concert details here.
Program
BACH Concerto for Violin in E Major, BWV 1042 (arr. J. Sagebiel)
John Olson, Soloist.
VIVALDI Concerto for Lute and Viola d'Amore, RV 540 (arr. J. Sagebiel)
Yishai Fisher, Joe Parisi, Soloists.
PRAETORIUS Terpischore Suite
HART Granada
EUSTIS How Slowly, All of a Sudden
DOMENICONI Vier Stücke für vier Gitarren