Taro Morino
Guitar Teacher NYC
Born in Philadelphia and raised in Hamburg, Germany, Taro Morino discovered his affection for music during his high school years. There, music consisted of setting up drums and amps to rock out! First with the drums, and later with guitar, Morino's interest soon grew into a passion that lead to his involvement with local bands playing Hip Hop and Latin Rock.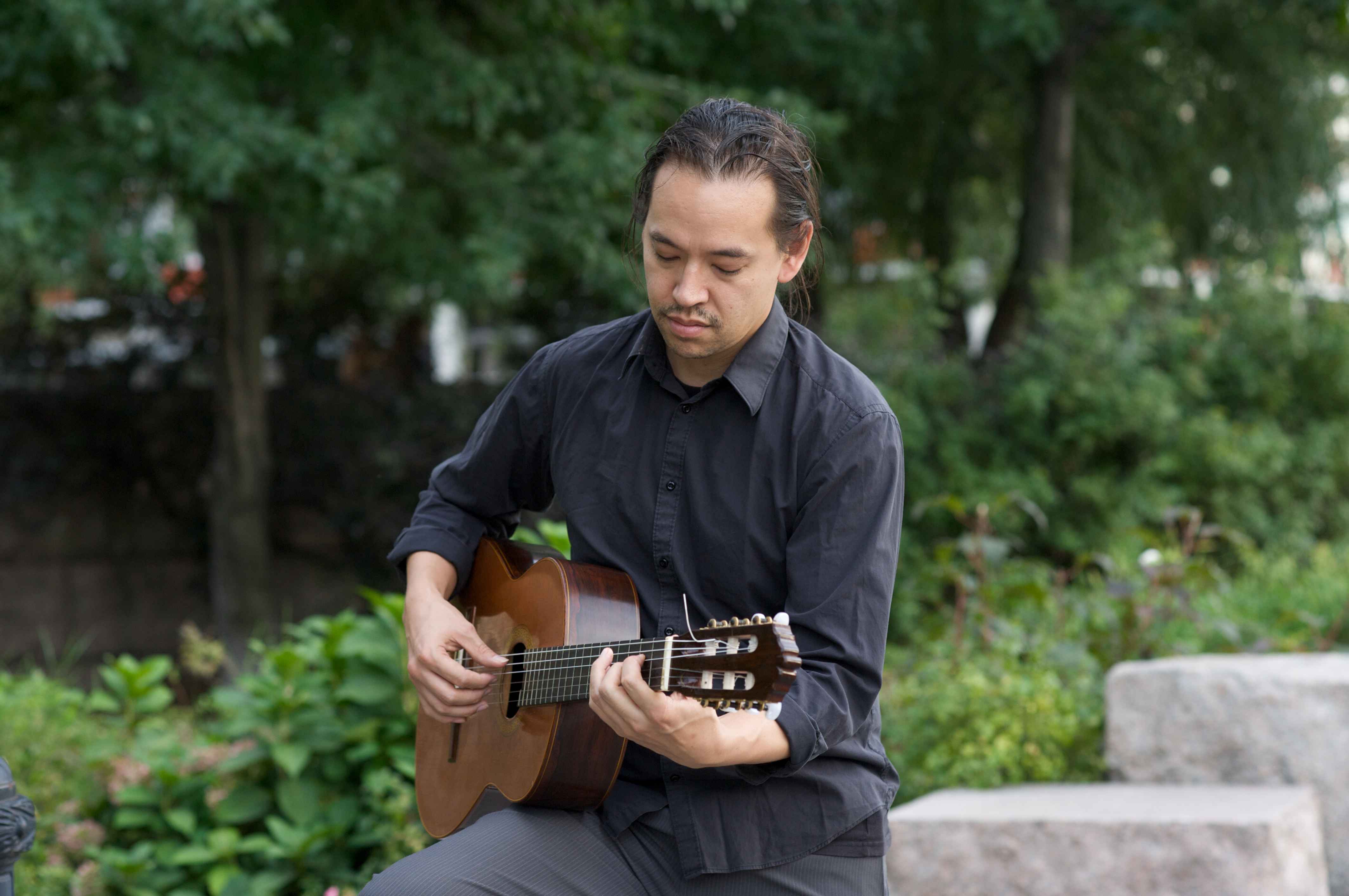 Book my first lesson
Fill out the form, and we'll contact you to get you started!
Upon moving back to the U.S. in his early twenties, Morino enrolled at the Aaron Copland School of Music where he joined the guitar ensemble. During this time, Morino focused on studying classical and contemporary art music, diving into a world he formerly knew little of. Today, Morino is a guitar teacher at Sage Music, who helps his students in Brooklyn, Queens and all over NYC to become better musicians in many different styles of guitar.
Music school founder shares his story and passion for music
Taro's varied music experience, plus his technical formation as a classical musician help him connect with and mentor young guitarists who have a wide variety of interests.  In addition to Taro's expert guidance, when you take guitar lessons at Sage Music you also receive the full support of the school which constantly works to improve the teaching quality so that you benefit from the consistent, high-quality lessons. You get to meet like minded musicians in our musical community, and you get to attend our many concerts, recitals, and events.  It's this partnership between Taro, Sage Music and you that makes the guitar lessons here really great.
Taro holds a bachelor's degree in music education and a New York State Teaching Certificate. He has been featured on radio for Chamber Music Live, and has notably performed at The Serial Underground series, Carnegie Hall, and at the Warebrook Contemporary Music Festival. He is fluent in German and Japanese and teaches guitar lessons at Sage Music in Queens, and Brooklyn, New York.
Links to video performances:
Sage Music School Locations
Sage Music School has been rated 5 / 5 on Yelp
No matter what your goals and aspirations, we would be delighted to help you achieve them.